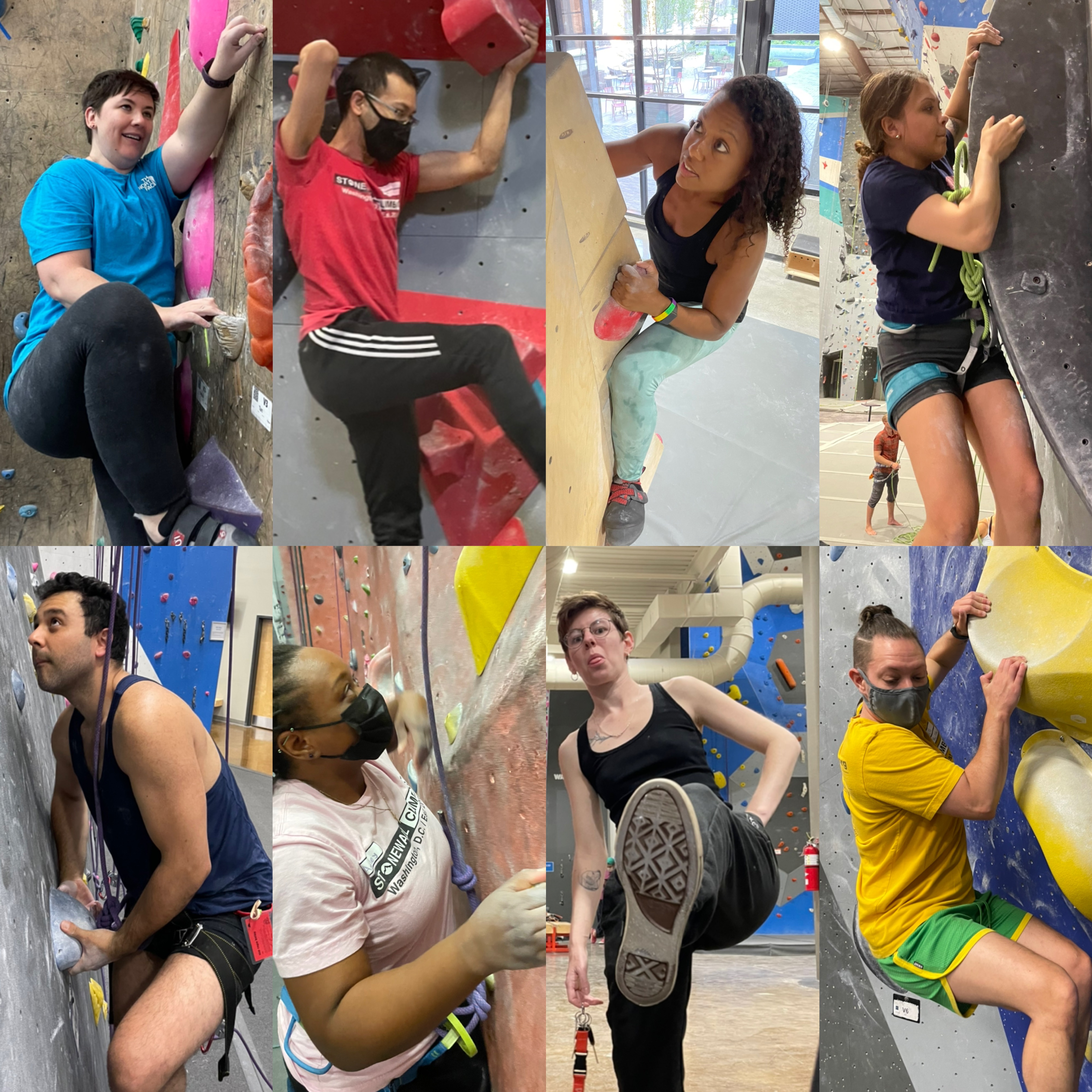 Welcome to Stonewall Climbing!

Welcome to Stonewall Climbing - DC | Stonewall Climbing, a subsidiary of Stonewall Sports, Inc. and affiliate of Team DC Sports, Inc. We are an intersectional LGBTQIA2S+ Climbing Community founded & operated by Queer, Nonbinary, People of Color dedicated to creating space for everyone of all types of Sexual Orientations, Genders, Races, Ages, and Abilities. We are dedicate to creating a community that is accessible geographically, financially, socioculturally.

Membership is free.
Registration is required for liability purposes.
You may order your Stonewall Climbing 2022 Unisex T Shirt, Tank Top, and/or Rainbow Wristband when you register.
$15.00 - Unisex T Shirt
$15.00 - Unisex Tank Top
$ 6.00 - Rainbow Wristband
Anyone can be a member of our community from experienced to new climbers; to those who don't want to climb at all, but have friends in the community.

You belong here.

You are wanted.
Community Members shall have access to:
Discounted Day Pass Entry & Gear Rental
Volunteer Service Opportunities & Stewardship Projects
Community Events & Collaborations with Community Partners
Outdoor Climbing & Hiking Programming
Affinity Weekend Camping Trips
Discounts by Gym:
$16.00 - Sportrock Alexandria [2nd Wednesday] + $2.00 Gear Rental
$24.00 - DC Bouldering Project [3rd Wednesday]
$15.00 - The Boulder Yard (Frederick MD) [4th Wednesday] (Free Shoe Rental)
$17.00 - Movement Gyms (Friday Rotation)
Crystal City MD

Rockville MD

Crystal City MD
Columbia MD