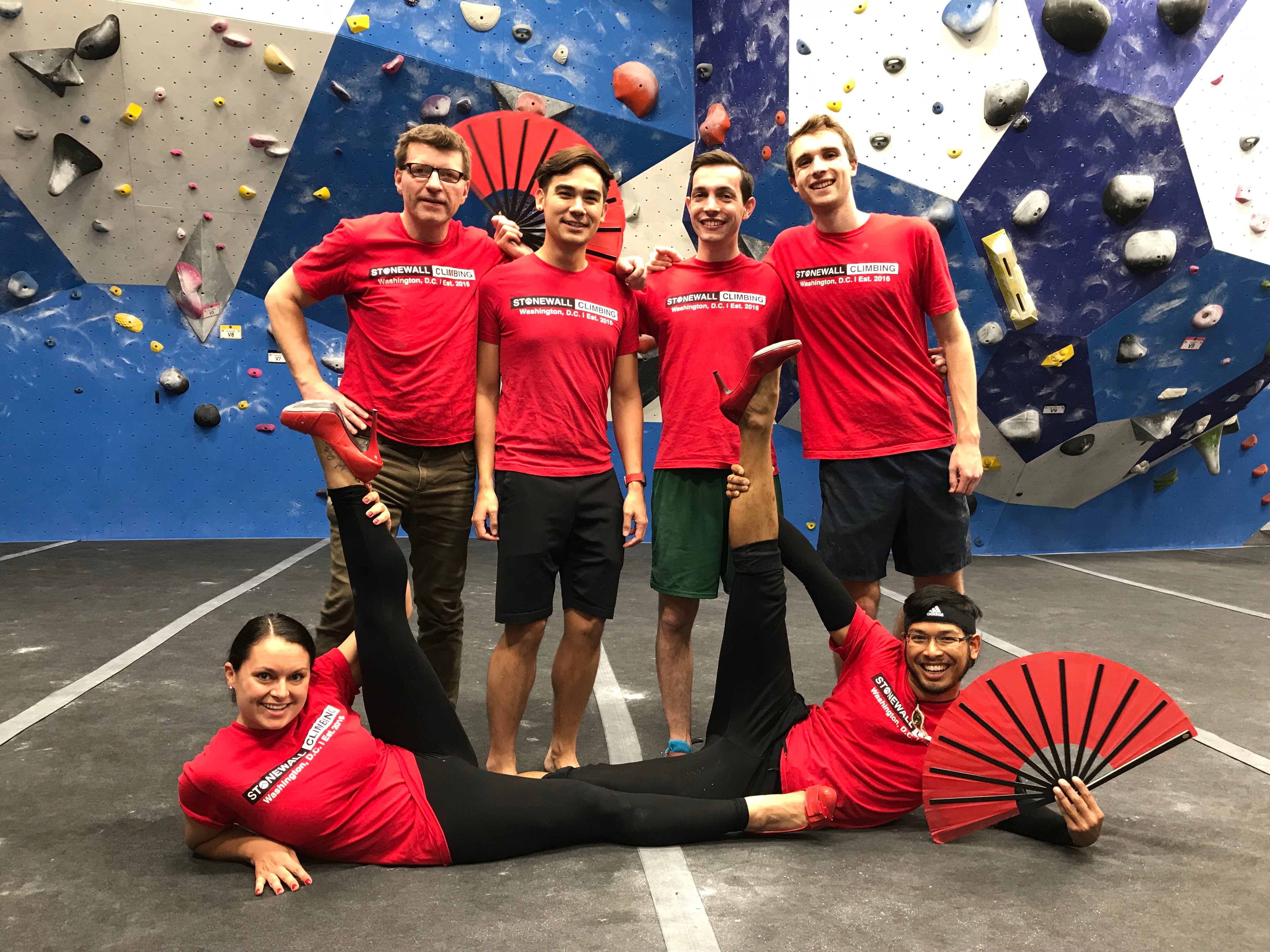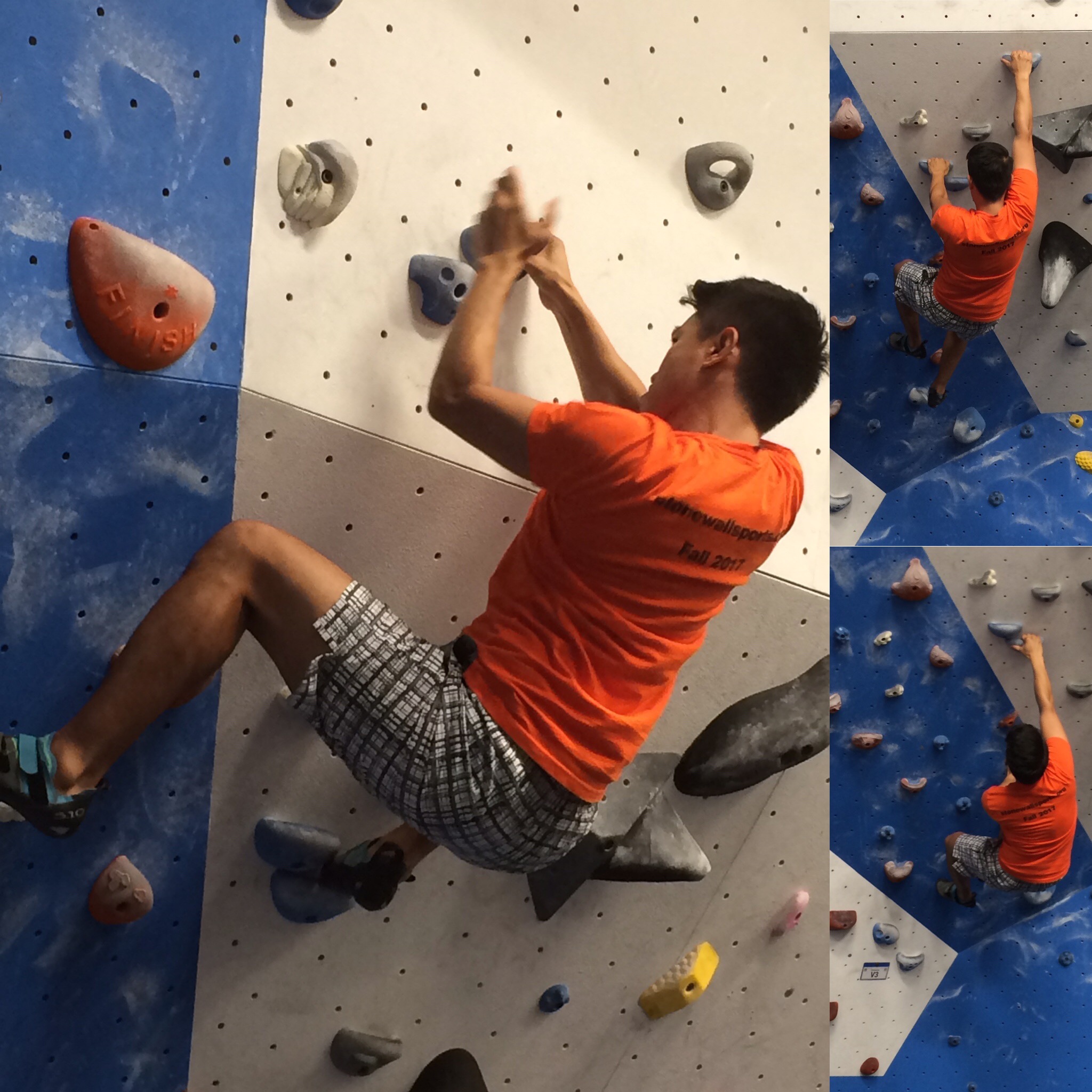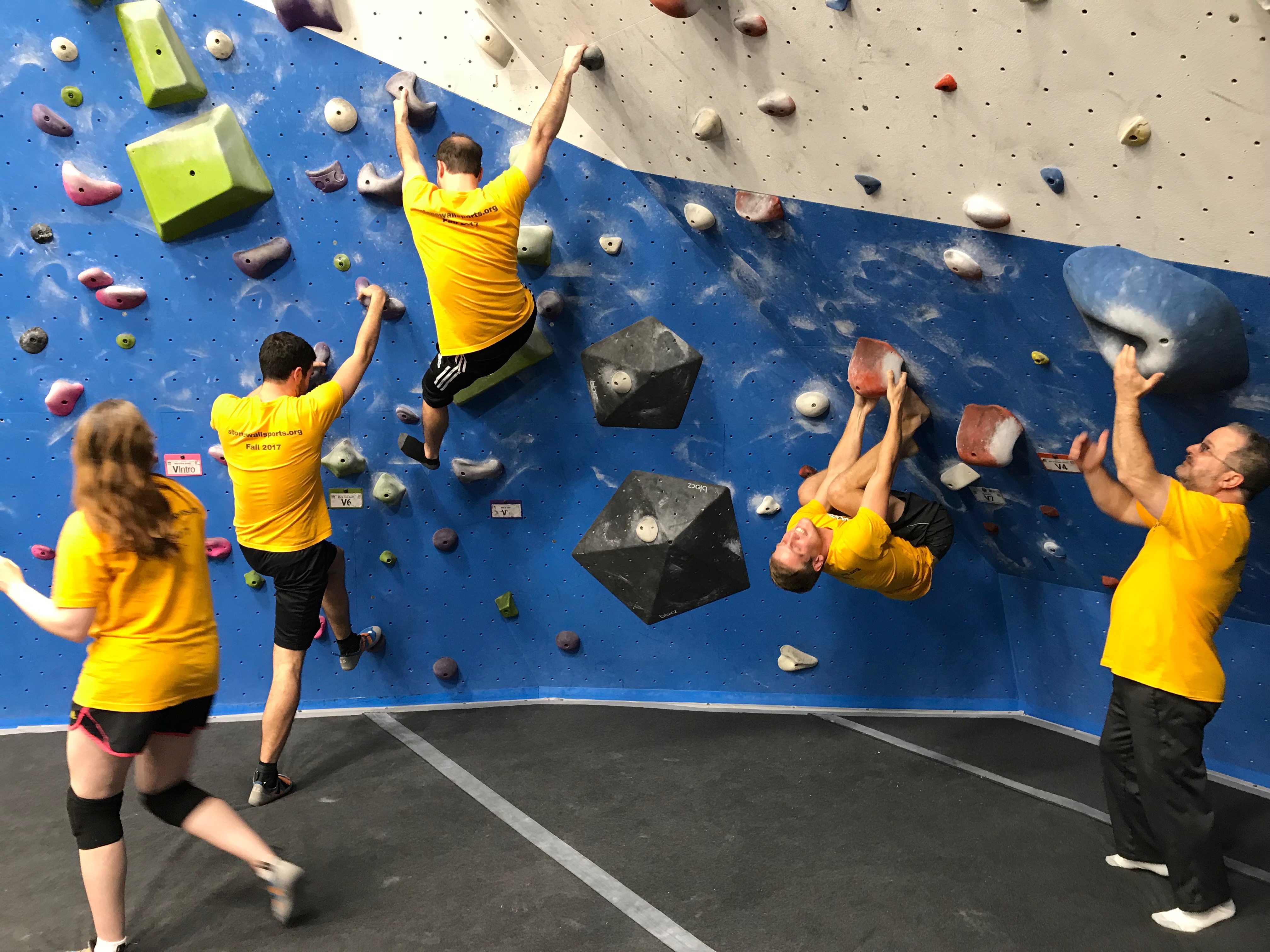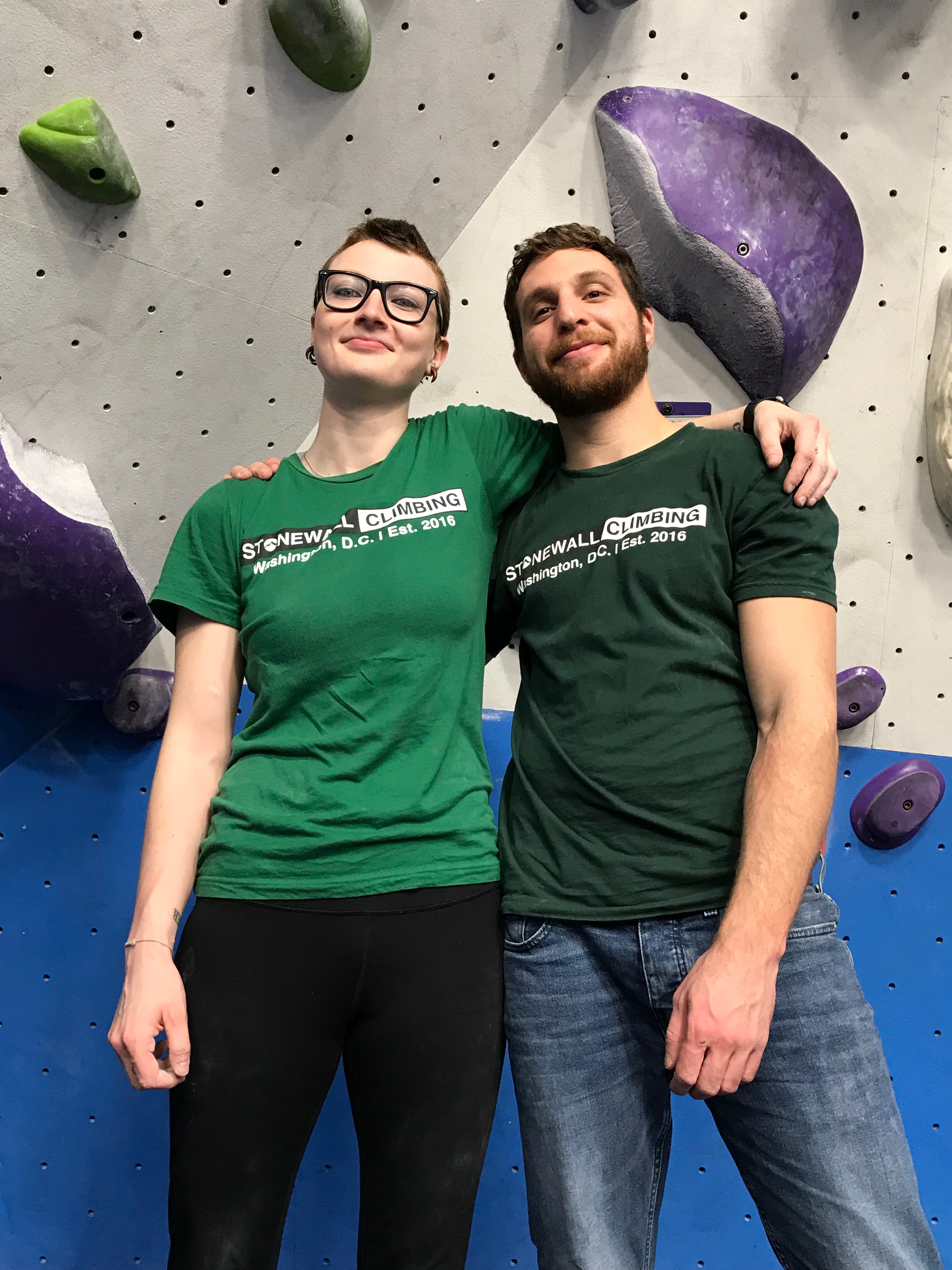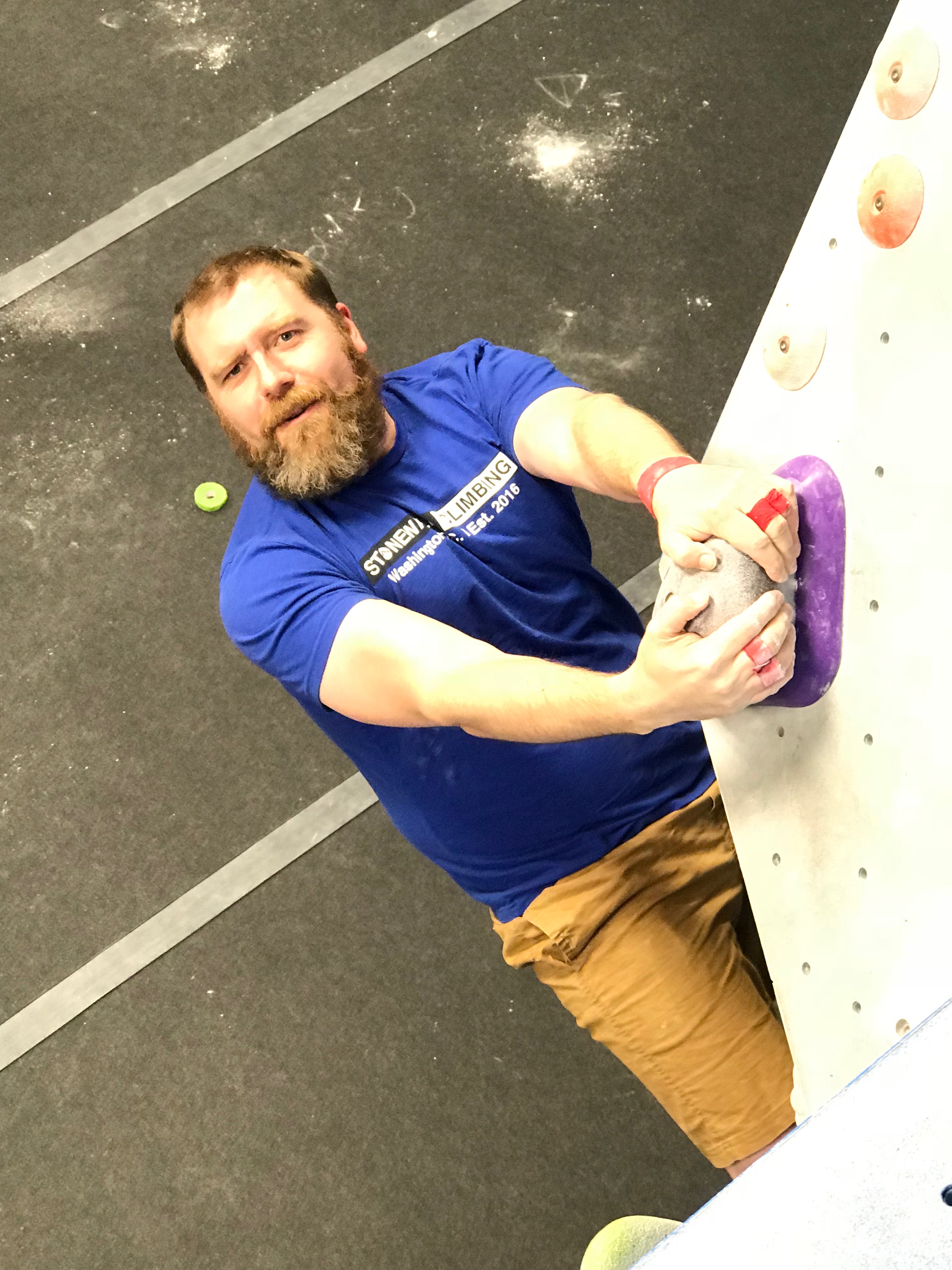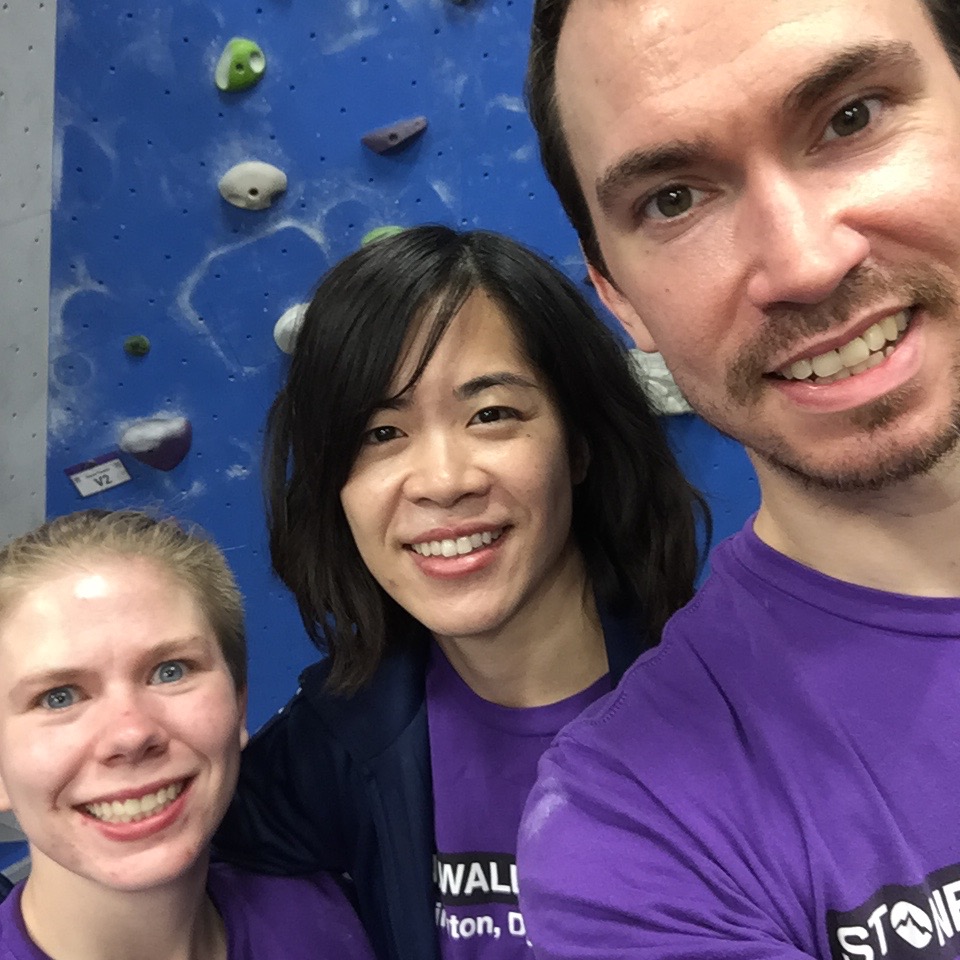 Welcome to Stonewall Climbing!
Stonewall Climbing is a new DC-based, adult, recreational sports league that operates as a non-profit to promote an active lifestyle, local community engagement, and a safe space for everyone in the LGBTQIA+ community of the greater Washington, DC area. We ask that everyone come in with an open mind and to be respectful of each other. Transphobia, Homophobia, Sexism, Racism, Fatphobia, Ageism, and more have no place in our safe space. 
League Vision: We believe every person should have the ability to feel comfortable being  oneself in organized sports. Our league will value each player for who they are and what one brings to the league and community. We also believe organized communities have the ability and responsibly to support others in need.
Mission: To provide an inclusive, FUN climbing league with a philanthropic heart, that engages with local business and non-profits to serve our local community.
Want to climb? NO EXPERIENCE NECESSARY. Get in touch!
If you would like to join our league next season, sign up or contact us to find out more information.
Our League Enjoys:
Team Bouldering Tournaments, Recreational Top Roping, Outdoor Trips, Field trips to other cities...
Equipment & Facilities Provided (location and equipment fees not included)
Social Events
Post-Game Festivities @ Freddie's Beach Bar, Highline RxR, and more!
Location: Earth Treks Crystal City (1235 S Clark Street, Arlington VA 22202)


Boulder League Dates: Monday
Start: February 25, 2019
Finish: April 27, 2019
Top Roping League Dates: Monday & Friday
Start: February 25, 2019
Finish: April 27, 2019
Registration: $28.50

Cost: (Per Visit)
$20.00 Day Pass (Valid Monday & Friday Nights)
$6.00 Shoe Rental (Optional)
$93.00 Gym Membership 
$59.00 Gym Membership Initiation Fee (Waived for January)
Season 5 Teams: Returning Captains and People Interested Must Attend Informational Meeting
[Open] (Red)

[Open] (Orange)
[Open] (Yellow)
[Open] (Green)

[Open] (Blue)
[Open] (Purple)
[Open] (Brown)
[Open] (Black)
[Open Top Rope Team] (Pink)
[Open Top Rope Team] (White)
[Open Top Rope Team] (Light Blue)
Connect with us:
Special Thanks to our Season 4 Sponsors: