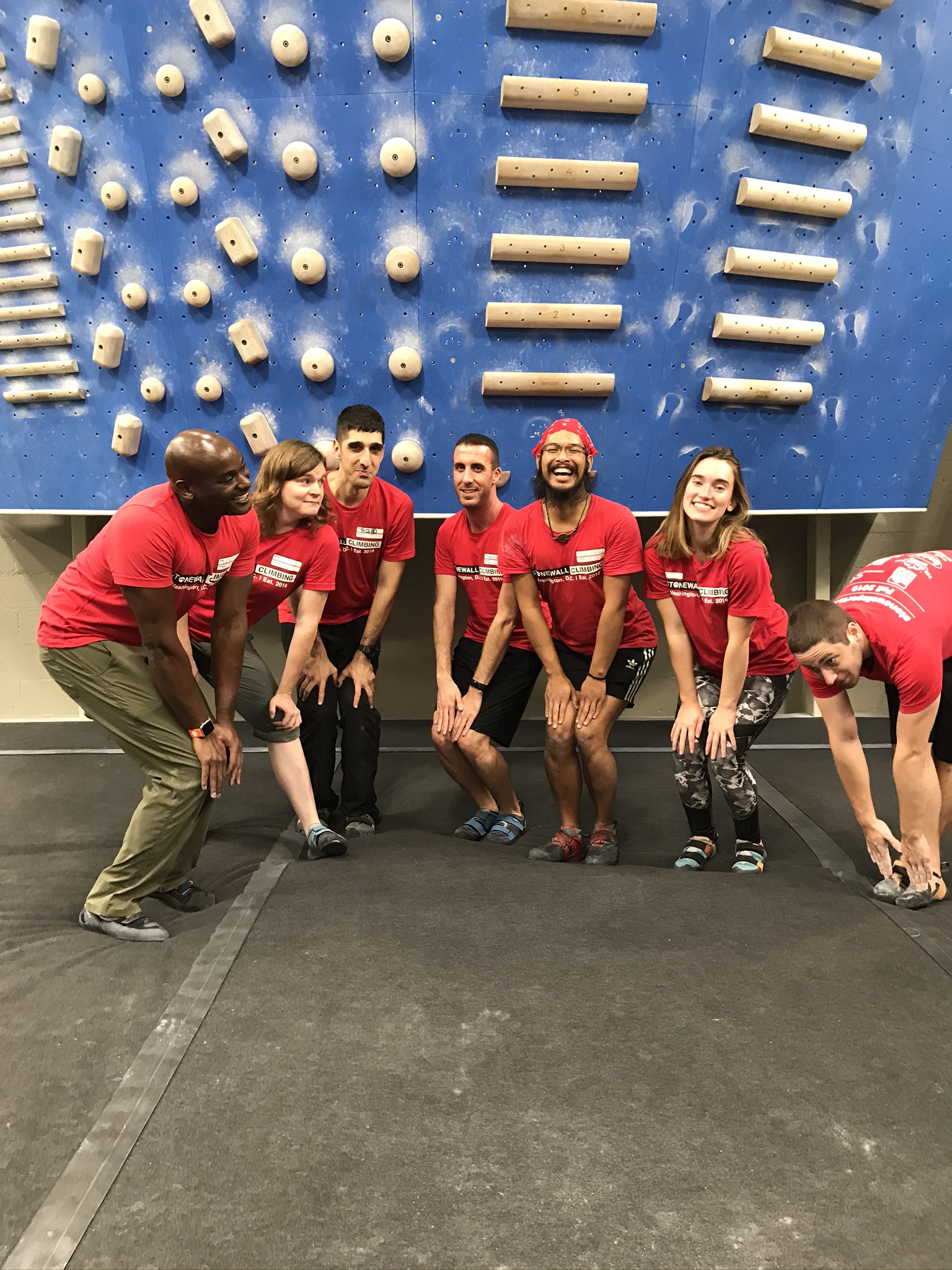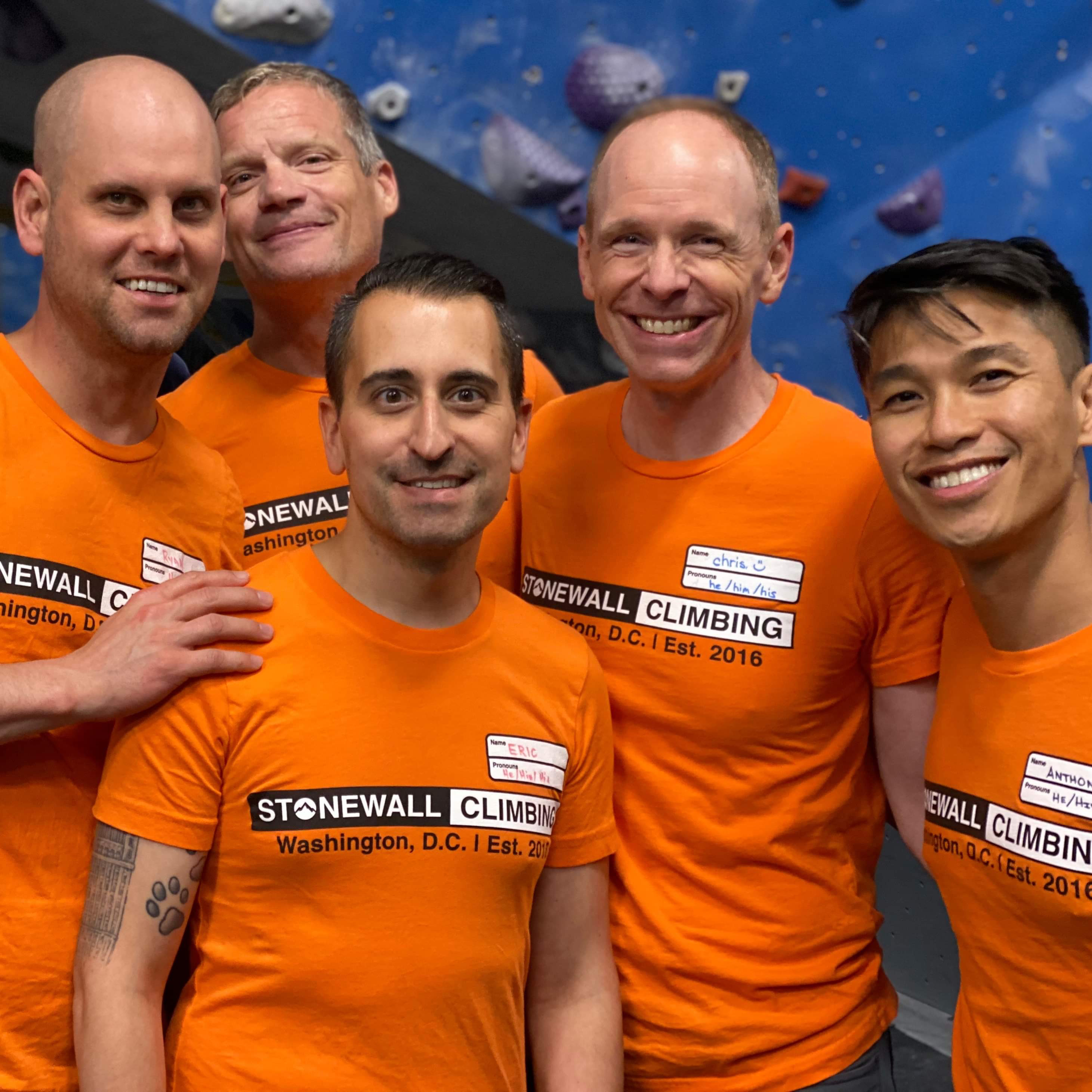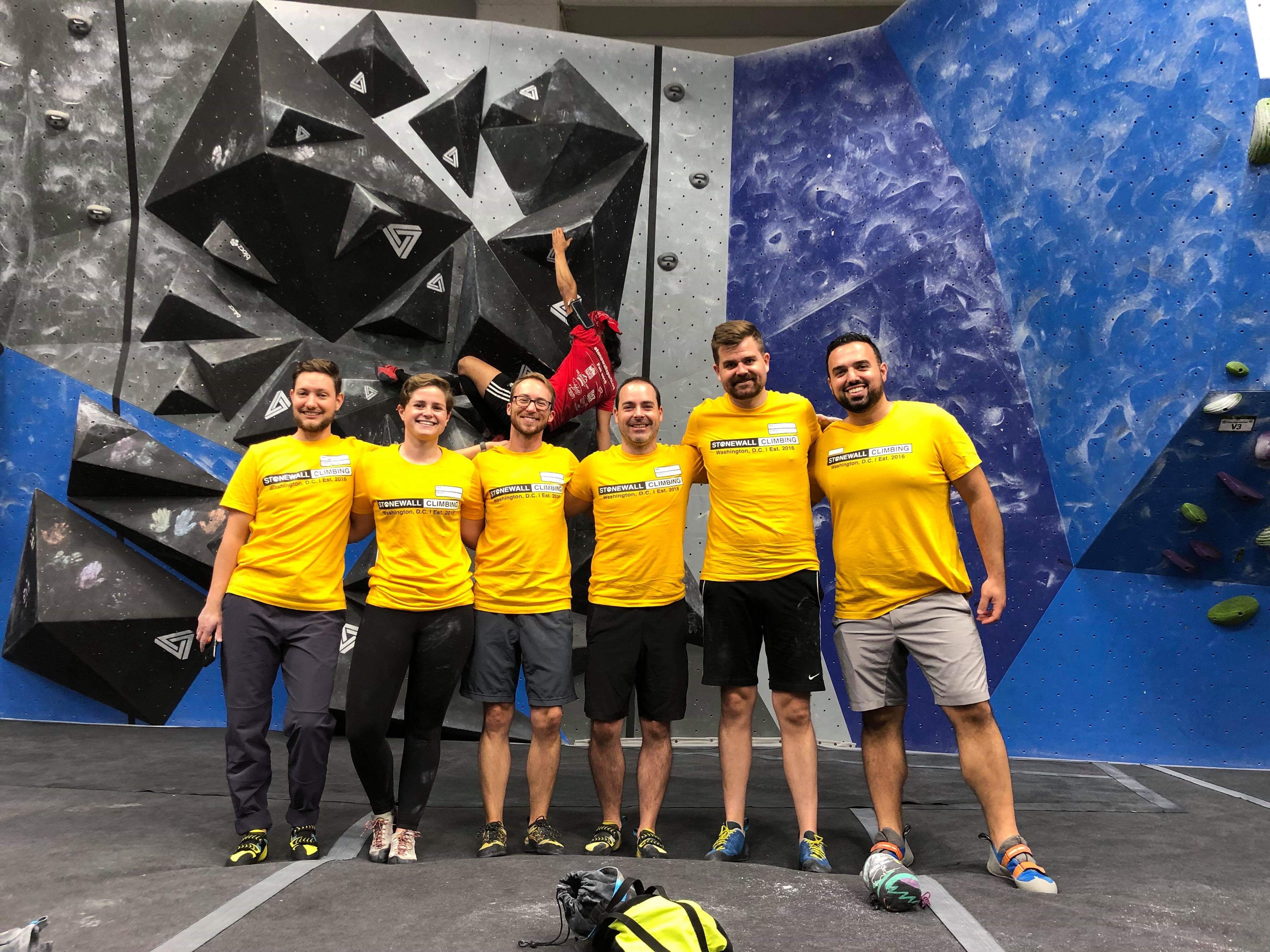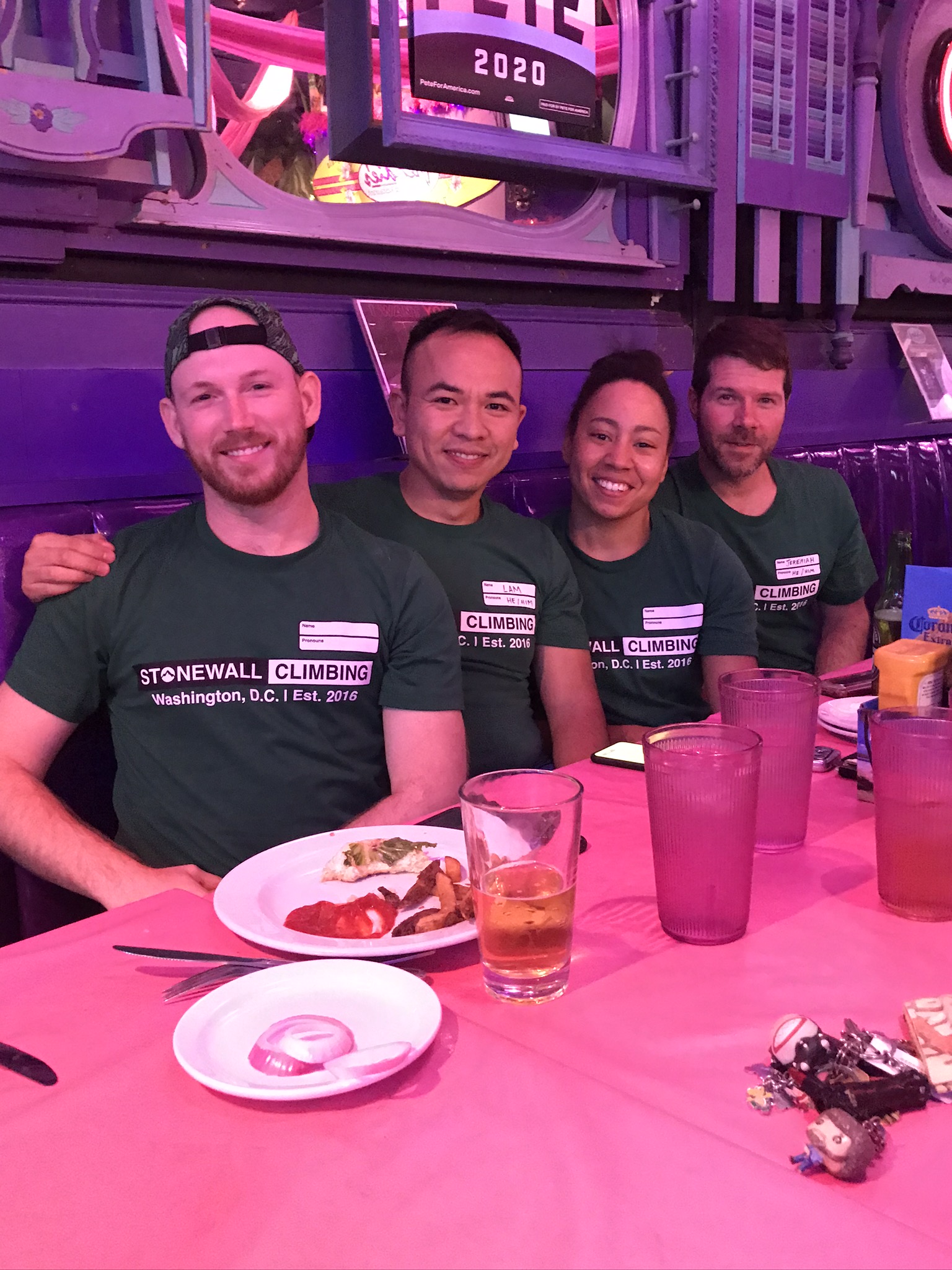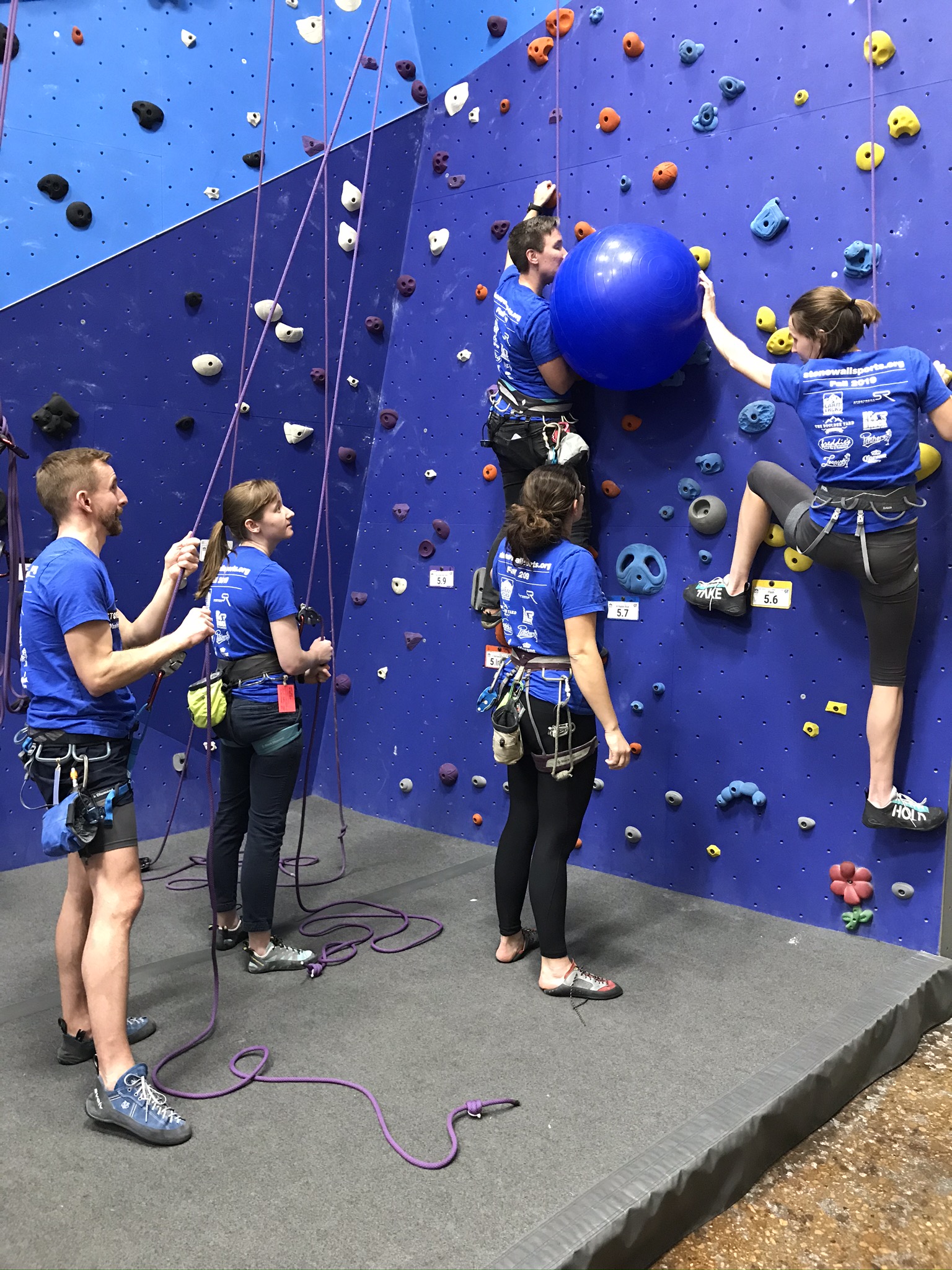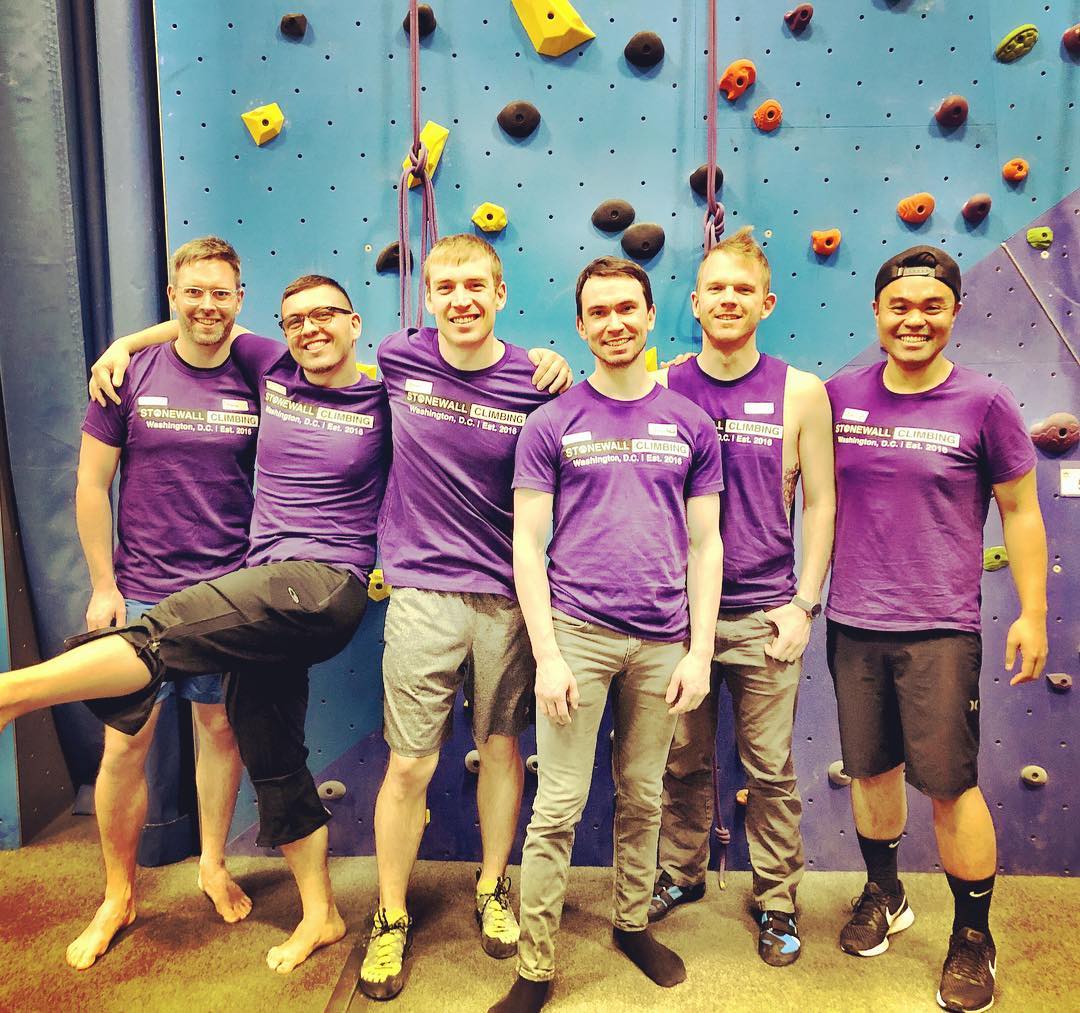 Welcome to Stonewall Climbing!

We are an LGBTQIA+ & Ally non-profit climbing community and boulder league based in the greater Washington, DC metropolitan area. We value each member for who they are and what they bring to the community, and we strive to raise funds to support local non-profit organizations.
Our Vision: We believe every person should be able to live and express themselves authentically, including in organized sports. We also believe organized communities have the ability and responsibility to support others in need. 
Our Mission: To provide an inclusive, low-cost and high-fun climbing community that is managed as a non-profit with a philanthropic heart.
Join Our Community!

We welcome all skill levels, from first-timers to expert climbers. No prior experience necessary. We have multiple ways to participate, to help find the best fit for you. Want something more structured socially and an easy entry into climbing? Check out the Boulder League. Looking for a more free-form and organic climbing experience? Join the Climbing Community.
Bouldering League: League play consists of weekly climbing in the boulder cave - followed by food, beverages and karaoke - culminating in a tournament round. Occurs at the league home gym, Earth Treks Crystal City. Climbing Clinics to help climbers improve on technical skill, strength and endurance, and climbing knowledge are exclusively in this program.
Climbing Community: Connect up with fellow climbers year-round for bouldering, top roping, sport / lead climbing, and all of the other league events and activities. Occurs at multiple regional gyms, including Sportrock Climbing Centers (Alexandria; Sterling), Earth Treks (Columbia; Crystal City; Hampden; Rockville; Timonium), Boulder Yard (Frederick), and Vertical Rock (Manassass).
All registered Climbing Community and Boulder League members wearing a current season Stonewall Climbing jersey receive access to special benefits at our sponsor gyms, bars/restaurants, and climbing vendors including discounted day passes to Sportrock Climbing Centers and Earth Treks. 
See our Resources page for additional information.

Be a Part of the Movement!

Your registration fee helps us continue creating safe spaces, educating the climbing community and greater Washington, DC metropolitan LGBTQIA+ community about our needs and contributions. Additionally, your registration fee helps us support local LGBTQIA+ & Ally nonprofits providing services for underrepresented members of the community in need. Thank you for helping us make the world a better place.

Special Thanks to our Sponsors: